Online Courses
Flexible, convenient and user-friendly online course platform for individuals and groups of Mandarin online courses, as well as Cantonese and English courses …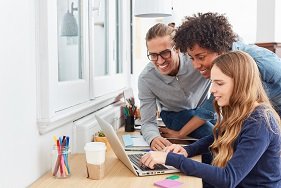 HKPLS Online Courses Platform
To enable students to learn Mandarin, Cantonese, English and other languages more effectively and flexibly, Hong Kong Pro Language School has launched a convenient and user-friendly online course platform.
Whether you are at the office, at home, on a business trip or in your spare time after work, in our online language school, there is no distance for students all around the world to learn Mandarin online courses, Cantonese online courses and English online courses with us.
Our online classrooms are as real as offline classrooms, with whiteboard, teacher-student interactions and peer discussions, classroom quizzes and other teaching activities. In the online classroom, our language teacher can also open the audio and video files in their computer according to the need of teaching, carry on the vivid, interesting and effective teaching with students.
Our online and offline courses
Our online and offline courses are inextricably linked. All the settings of offline courses are fully applicable to the setting of online courses. Online course is another form of lecture derived from course offline, we copied the real class from offline to online, other settings of online courses are the same as offline course. Here are more details about the online course:
As well as offline courses, we also offer Cantonese online courses, Mandarin online courses and English online courses with Regular courses, Private Lessons and Corporate Training included as well.
The Price List for online courses is 60% off the price list for offline course. Please refer to offline Cantonese, Mandarin and English Pages for detailed Price List for Online Courses respectively.
For the online course setting of each language, please refer to the offline course setting of the corresponding language. For example, the setting of online Regular Mandarin Online Courses should correspond to the setting of offline Regular Mandarin Courses, the setting of online Private Mandarin Lessons should correspond to the setting of offline Private Mandarin Lessons, the same goes for Regular Cantonese Course, Private Cantonese Course, Private English Lessons and Corporate Training, etc.
There are two online platforms for students, one is a shopping mall in which students can buy textbooks and other recorded lectures or upcoming courses, and the other is an online classroom for students to take classes in, which will be mentioned in the following topic 'How to access our online course platform'.
Stable Network
Students can take online courses, such as our Cantonese online courses, on iPads, desktop computers, laptop computers and mobile phones. Before entering the online course platform, students need to choose a stable and smooth network for your language course, as live classes are real-time and need a stable network. An unstable network can cause information to be lost in transit, for example, the PPT doesn't load and the voice is broken, avatar cannot be displayed, there is a lag and delay in receiving information and so on, which will seriously affect the quality of classes. Therefore, we strongly suggest both teachers and students use Computer + Wired network as the first choice for classes, followed by iPad + 5GHz Wireless network, Computer + 5GHz Wireless network and Computer/iPad + 2.4GHz Wireless network, and finally Mobile phone + 4G network. Network bandwidth requirement is 4Mbps which can achieve the maximum download speed of 512kb/s. To ensure the stability of classes, we do not recommend using public networks.